If your windows are damaged or frames are rotten, you may be wondering who you should call, a joiner or a carpenter. Well, window repairs are very rarely just repairs to the wooden parts of the window. Most window repairs are much more involved than that.
So, is a carpenter or a joiner the best person to call?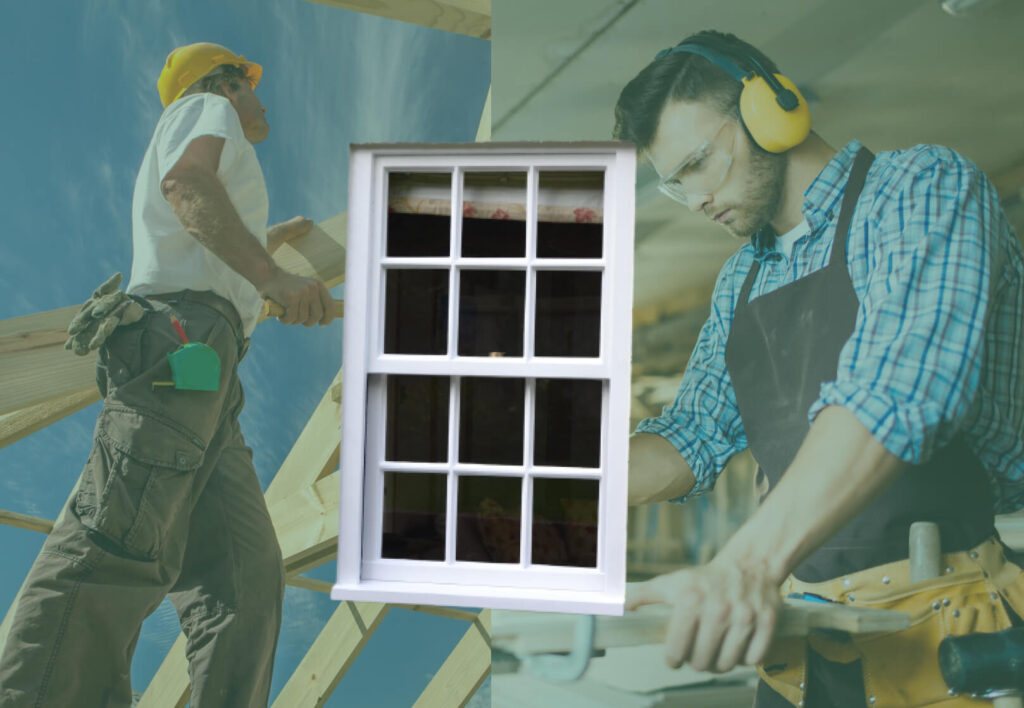 What is the difference between a carpenter and a joiner?
The differences between a joiner and a carpenter are quite important here.
Joiners make doors, window frames, and all manner of furniture.
Carpenters, on the other hand, build roofs, do stud work in new buildings and flooring.
So, joiners tend to work on the finer details, like building new dining room tables and chairs, for example. Carpenters built the house that the table is going to be in.

Now, you may think then that a joiner is the best person to call for your window repair, right?
Well, ever since the advent of uPVC windows, many joiners no longer make window frames and those that do specialize in making them, not repairing them. As we said, window repairs are much more involved than replacing a few pieces of wood. You need to have skills with glass, putty, and a lot more. A lot of joiners, no matter how skilled they are with wood, don't have the skills needed to repair a window.
Professional window restorations – who should I call?
So, if you do have a repair needed to a window, who do you call?
Well, the best people to call are those who specialize in fixing windows like Chameleon. We restore and repair all types of wooden windows and can do all of the work, not just some of it.
Our highly skilled window restoration team can treat rot, replace any wood that is beyond repair, remove and replace old glass, seal the window with glazing putty and a whole lot more. We can even add double glazing to old sash windows without changing the look of your home at all.

Sash windows thermal camera testing, after our team, retrofitted double glazing into wooden frames.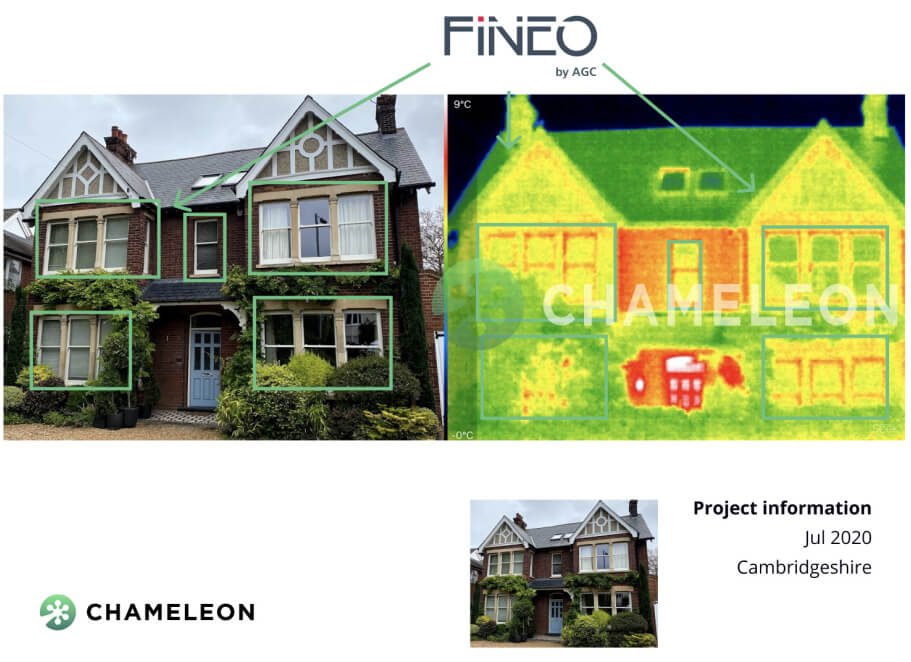 Repairs to your wooden windows should be done by a professional. Not only does that ensure the window repair is done to the highest standards, but it also means that the work is guaranteed.
We repair windows every day of the week and know how to do the work correctly. Please have a look at our portfolio or before and after restoration gallery.