Painting and decorating & windows refurbishment in Milton Keynes
A long-standing client asked us to provide a very good friend of his with a quote for re-decorating the windows. The latter was in relatively good order. However, some of the windows required urgent attention. We discussed the extent of the work required with Jo, the potential client. She told us she wanted to have a proper job done, so we calculated the quote and e-mailed it to Jo.
Jo was happy with the price and the suggested timing. Since Stony Stratford wasn't particularly close to Cambridge, we decided that it would make perfect sense to book the guys into a local BnB so they don't waste their time driving to work and then back home. Alex and Andy got booked into the nearby B&B, the van got packed up with lots of tools and materials. And so the project started.
BEFORE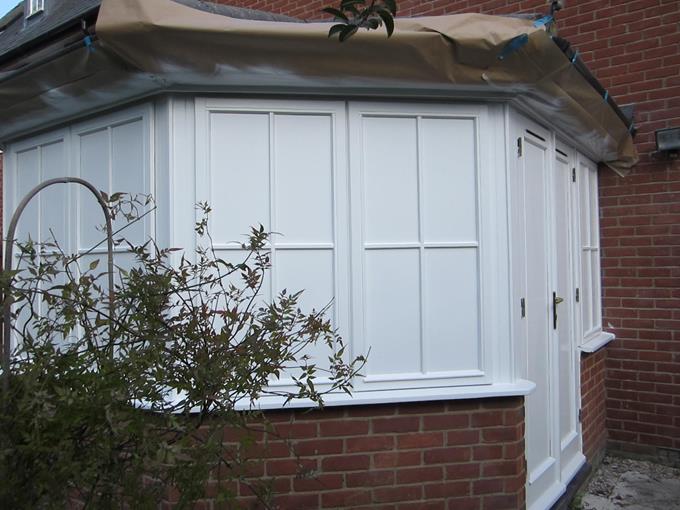 AFTER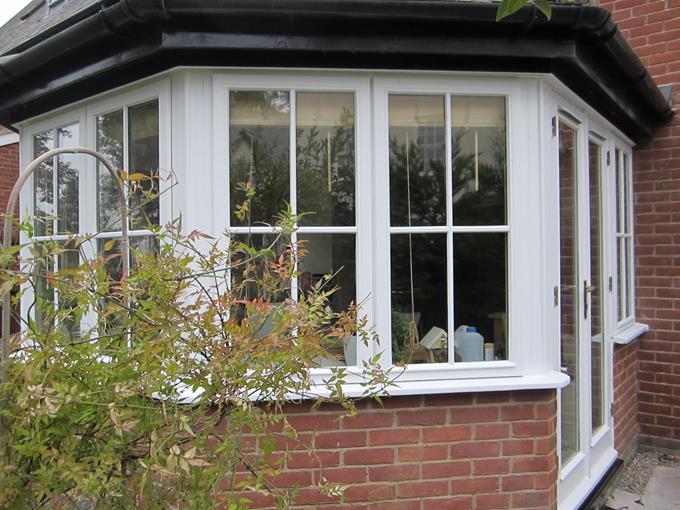 Before & After gallery
Repair windows before painting
As always, the first stage of the job was to carry out the necessary repairs. The boys laid out dust sheets around the house to protect the lawn and footpaths from paint dust and debris. Then they carved out the rotten wood, treated the affected areas with wood hardener and repaired windows with Accoya wood and flexible wood filler.
Which timber we have used for repair
Accoya is an engineered wood whose resistance to elements is much greater than that of the hardwoods. The repairs are firmly connected to the existing woodwork by epoxy wood filler. It doesn't shrink or crack, unlike the usual wood fillers. It is not the easiest substance to work with. However, if skillfully moulded into the wooden item, it will not only look completely unnoticeable under the paint but will also protect the repaired area from cracking and further decay (as a result of moisture getting in through the crack).
Paint spraying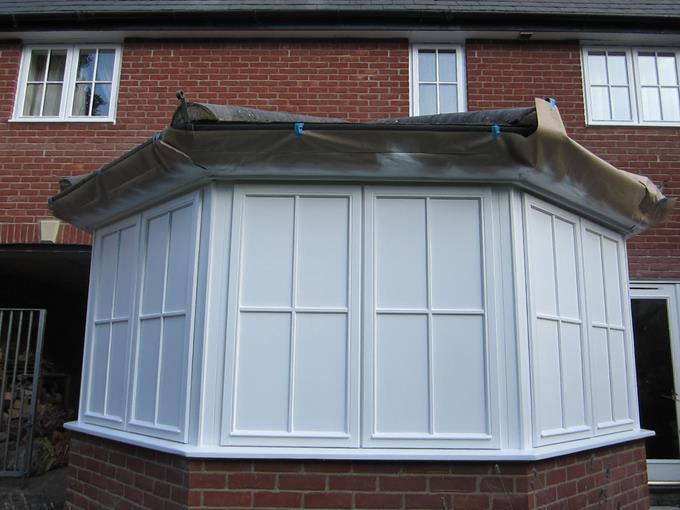 Complete work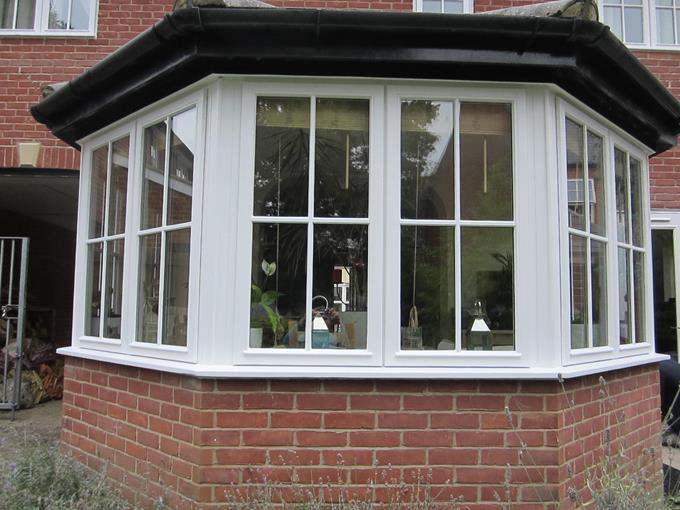 Next, the boys sanded down the paintwork to ensure the surfaces were smooth enough to look good when painted. The sanding is a slightly noisy process and had to be done during the day while everybody was at work. Our sanders have dust bags. Therefore, all the dust is collected in those bags and does not end up where it shouldn't be – the plants, lawn or inside the house.
Once the preparation was done, the boys covered the areas around the windows with masking tape and paper so the windows could be painted with paint sprayers. The latter allows applying an equivalent of 4-6 coats of paint if done by brush. It also creates a very smooth finish.
The whole job was done in just two days. Jo emailed us to say how happy she was with the work. For us, it is always a pleasure to know our work makes someone happy.