White spirit is an extremely handy substance. It can be used for loads of cleaning tasks while painting. It can also be used to thin wood varnishes and a great deal more. If you are painting your home, you will likely pick up a bottle of white spirit or methylated spirit to clean all of your tools afterwards. However, what should you do with the white spirit afterwards?

Well, here is how to dispose of white spirit in the UK.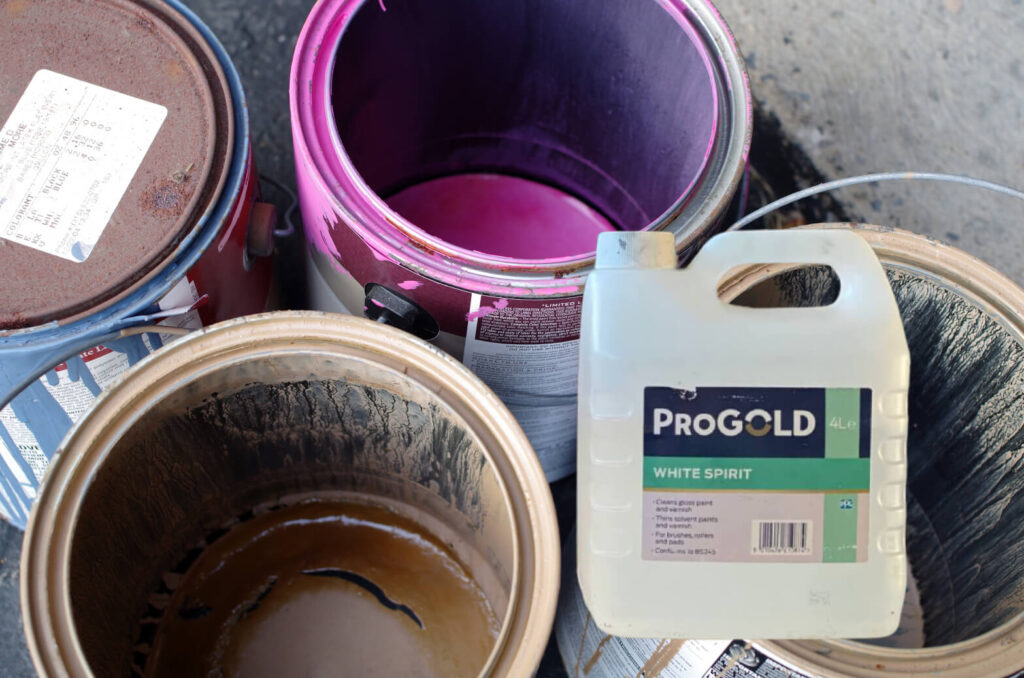 How to dispose of white spirit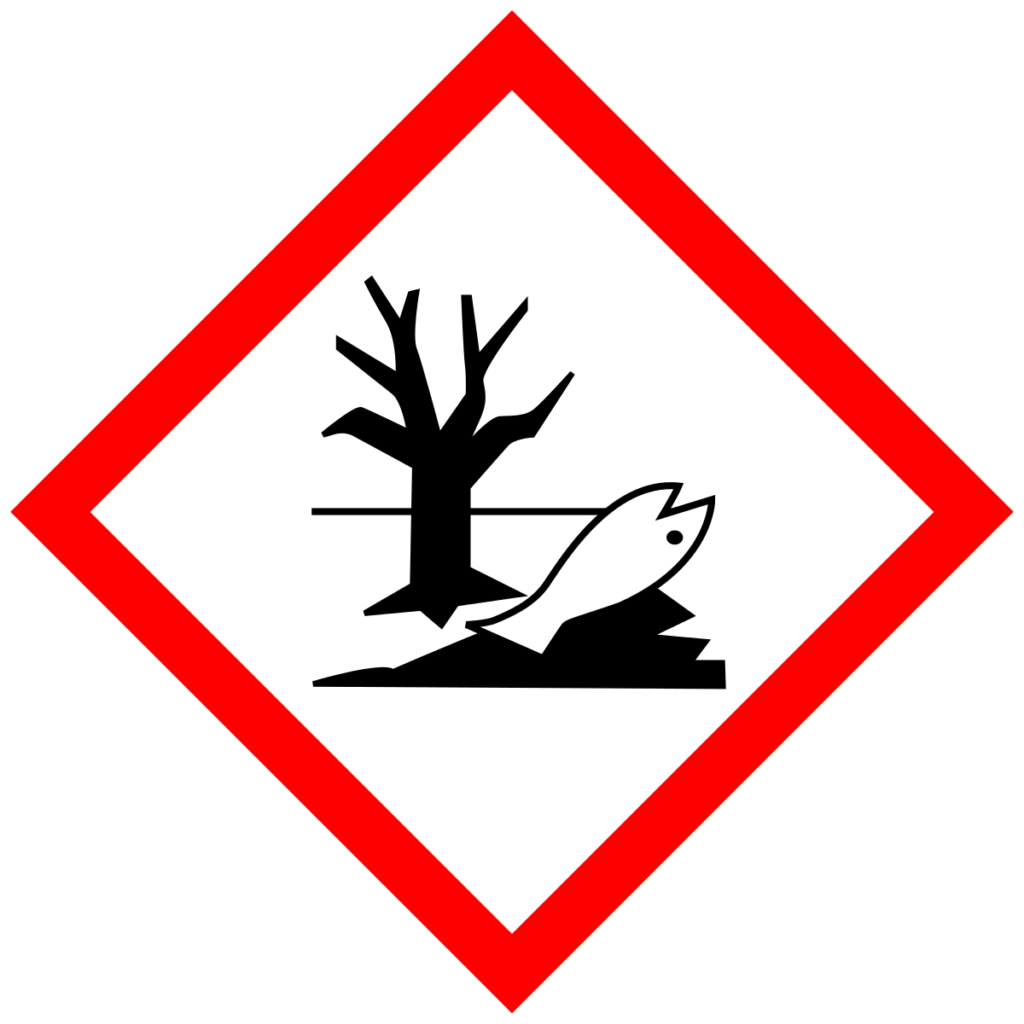 White spirit is a petroleum-based solvent and, as such, needs to be treated as one during disposal. This means that white spirit should never be poured down the sink. White spirit is insoluble in water. So, if it enters a water supply, it can damage the environment and affect drinking water. Household pipes can also be damaged by white spirit, which could end up being very costly.
So, how should you dispose of white spirit safely?

Well, you don't actually need to dispose of white spirit, even the stuff you have used to clean tools after painting. You can keep it and use it to clean other tools. If you do want to dispose of your white spirit, though, you can check your local council's website.

They likely have a collection point at your local recycling centre for petroleum-based solvents. Or you may be able to find a local company that can collect your white spirit that recycles it.

Some of the Local recycling centres in the East Anglia region:
Cambridgeshire recycling centres

https://www.cambridgeshire.gov.uk/residents/waste-and-recycling/household-recycling-centres
Milton Recycling Centre, Butt Lane, Milton
Postcode: CB24 6DQ
Tel: 01223 860674
Witchford Recycling Centre, Stirling Way, Witchford
Postcode: CB6 3FA
Tel: 01353 668728

Thriplow Recycling Centre, Gravel Pit Hill, Thriplow
Postcode: SG8 7HZ
Tel: 01223 839001
St Neots Recycling Centre, Unit 3, Marston Road, St Neots
Postcode: PE19 2HB
Tel: 01480 354355
Whittlesey Recycling Centre, New Road, Whittlesey
Postcode: PE7 1SZ
Tel: 01733 351144
Alconbury Recycling Centre, Wood Walton Road, Alconbury Weston
Postcode: PE28 4LH
Tel: 01480 414796
Suffolk recycling centres
https://suffolkrecycling.org.uk/where-to-recycle/recycling-centres
Bury St Edmunds
Fornham Road, Bury St Edmunds, IP31 1SJ (East off A134, junction with Barton Hill & Fornham Road)
Ipswich
Portman's Walk, Ipswich, IP1 2DW (Off Sir Alf Ramsey Way)
Haverhill
Off Chalkstone Way, Haverhill, CB9 7UR (Off the A143 - Sturmer Road)
Sudbury
Sandy Lane, Sudbury, CO10 7HG (Off Bulmer Road, Ballingdon Hill – A131)
Essex recycling centres
https://www.essex.gov.uk/waste-recycling
Basildon
Barleylands Depot
Barleylands Road
Billericay
Essex
CM11 2UF
Braintree
Causeway House,
Bocking End,
Braintree,
Essex,
CM7 9HB
Brentwood
Brentwood recycling centre,
Coxtie Green Road,
Brentwood,
Essex,
CM14 5PN
Chelmsford
Chelmsford recycling centre,
Drovers Way,
North Springfield,
Chelmsford,
Essex,
CM2 5PH
Colchester
Colchester Recycling Centre for household waste
Maldon Rd, Colchester CO3 4RN
How to neutralise white spirit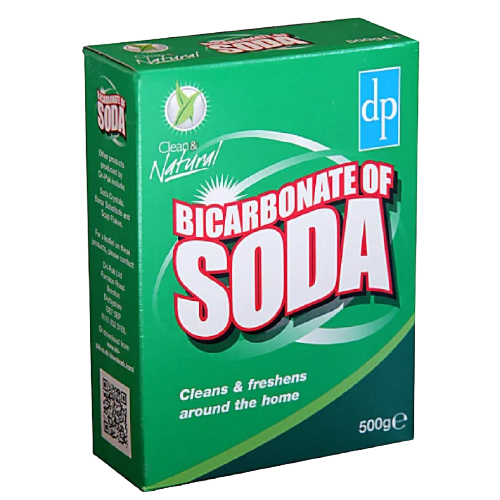 Using bicarbonate of soda can neutralise the smell of white spirit.
However, the best thing to do is simply let the white spirit evaporate, which it will do pretty quickly.

If you have spilt a lot of white spirit, clean up as much as you can, wearing gloves and a respirator, and then leave the rest to evaporate.
What to do if you get white spirit on skin
If you get white spirit on your skin or your clothes, remove the clothes and wash the area in lukewarm water for 10-15 minutes.

Short-term exposure to white spirit on the skin can cause some irritation, cracking and drying. Prolonged exposure can cause burns, blistering and redness. So, ensure the affected area is thoroughly clean and seek medical advice if you notice any of the symptoms above.
What to do if you get white spirit on the carpet
If you spill a small amount of white spirit on your carpet, you do need to dry the carpet out fully and keep an eye on the area. If you have a foam-backed carpet, the white spirit can rot the foam backing. It is also highly flammable, and so care needs to be taken until the white spirit has evaporated.
To speed up the evaporation process, open windows and create a through the draft.
If you have spilt a lot of white spirits, you may need to buy a new carpet and even replace the flooring underneath. The white spirit may have stained the carpet, but it may have weakened the wood and rotted the backing of the carpet. It's a good idea to get a professional in for their opinion.

As we said, white spirit is a fantastic tool for decorating tasks and a great deal more. With any solvent, though, you do need to be careful.