If you have a few panes of glass that you need to dispose of, you may be wondering where to put them? After all, glass bottles and jars are endlessly recyclable, but what about window glass?
Well, today, we're looking at how to dispose of window glass, including double glazing. We will also look at ways to reuse the glass and at the properties of modern 100% recycled vacuum FINEO double glazing.
Try to sell your old window glass


Old heritage glass panes can be reused as they are unique and were made by craftsmen hundreds of years ago. Window restoration companies can reuse old glass when replacing cracked glass panes during restoration. We always have some old glass panes in our storage as the best glass replacement is the one that will match the original glass that is being replaced.

So if you have replaced some of the old timber windows in your home instead of renovating them, it is a good idea to go the extra mile and try to recycle them as much as you can, at least, some parts of the window like the glass.
Surprisingly, you can even sell your heritage glass panes on marketplaces such as eBay or Gumtree.

Here are few screenshots from eBay auction where old glass and old timber window parts are being auctioned:


Bullseye windows pane



Vintage stained glass window panel


Victorian stained glass



Old Edwardian 6 pannel wooden sash

Disposing of glass window panes


You can simply put glass in your general waste bin at home, but this is a real waste of good quality material that can be used for thousands of things. More than 28 billion pieces of glass end up in landfills every year in the UK. Don't let your window panes end up there as well!
The best thing to do with your old glass panes is to take them to your nearest recycling centre. Most recycling centres have a space for glass window panes, and if they don't, they will have a mixed glass skip that it can go in. If you aren't sure where your glass window panes can go when you get to the recycling centre, just ask a member of staff who can point you in the correct direction.

While you are there, you can also take the old wooden window frames with you and recycle those. Older windows are made from fantastic quality wood, and as long as the wood isn't too rotted, it can be used to create loads of different things. If you have uPVC or aluminium windows that you are removing, you may still be able to recycle these too. Just check with your local recycling centre or local council.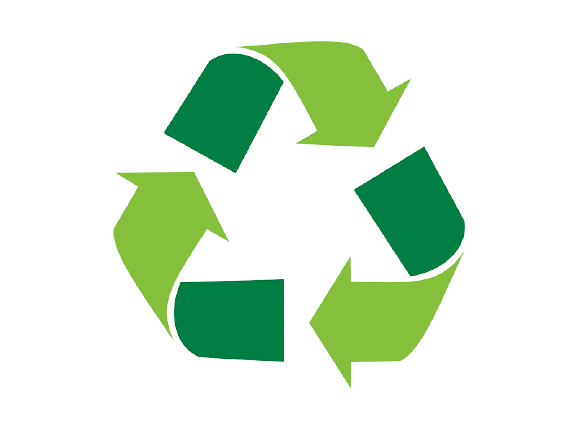 100% Recyclable Vacuum Double glazing
When we are upgrading old timber windows from single glazing to ultra-thin vacuum-sealed double glazing, we use FINEO glass. This glass is 100% recycled, which means it can be reused at some point too. Vacuum-sealed double glazing is also more environmentally friendly as it does not have any gasses which regular double glazing units have.

Fineo glass can be used again and again, but the vacuum sealed technology is so good that it will likely stay in your home for decades. Still, the glass you have in your windows (if you choose FINEO glass) is environmentally friendly, lead-free and endlessly recyclable once it has reached the end of its life as a window.
We use FINEO glass in all of our window upgrade projects because it is environmentally friendly, recyclable and has fantastic properties of thin double glazing while being slightly thinker than single glazing. It allows us to install ultra-thin double glazing that has excellent heat retention (as good as triple glazing).

To find out more about Chameleon Window Restoration services and FINEO, please explore our website further. We can install FINEO glass into any window or door and restore all of the wood of the window too. If you have some old glass that you no longer need, get in touch too. Chameleon will happily take your glass and install it into another period home nearby.