Chameleon window restoration company is the number one choice for all sash windows restoration projects in Sevenoak.
Our sash window specialists have years of experience restoring traditional sash windows. We retain the beautiful charm and style of the existing windows while bringing them into the 21st century with modern vacuum-sealed double glazing and the best draught-proofing available.
We also use the very best paint to ensure that your windows stay protected, yet non of the charm of your property is lost. If you have casement or sash windows in your home that need repairs or restoration work, Chameleon is the place to come.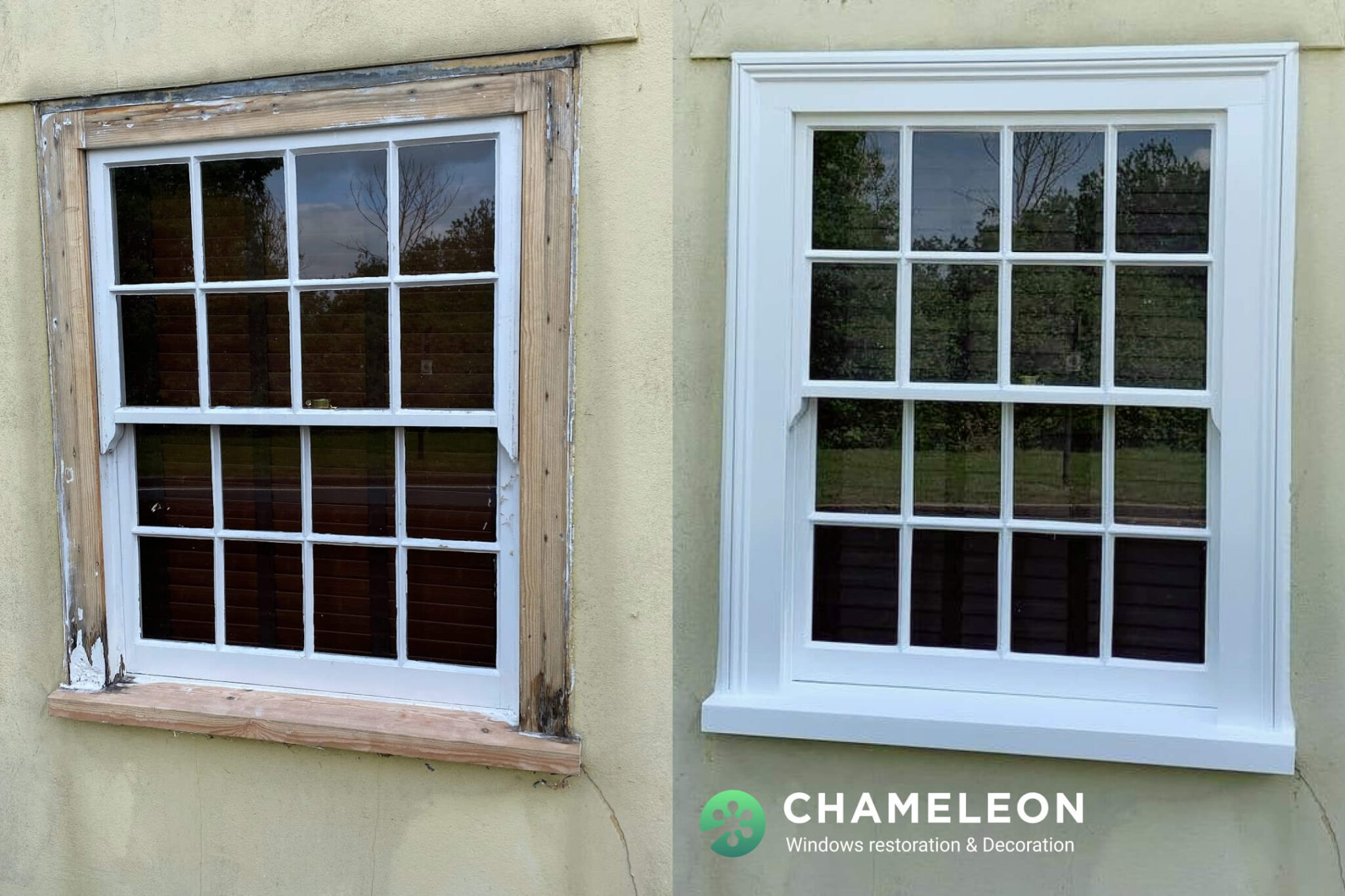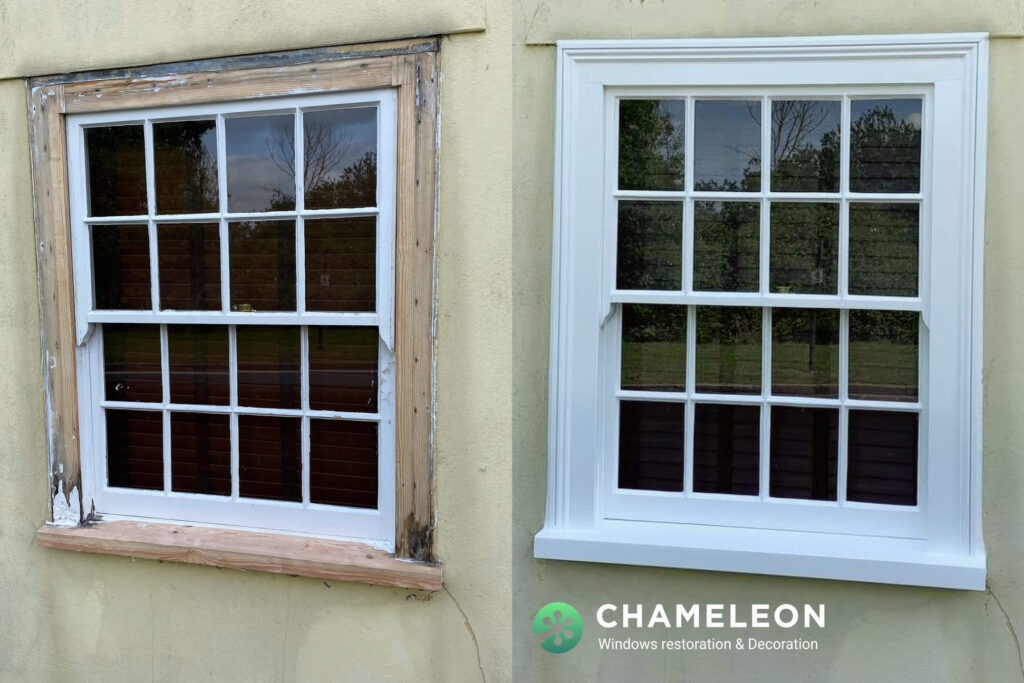 More examples
Our restoration services include
Chameleon has years of experience in restoring windows in listed buildings. Our window restoration services in Sevenoaks include:
Why you should choose our window services?
You should choose Chameleon for your window restoration needs because we care about the character of your property. Our aim is for all the repair and restoration work that we carry out to blend in perfectly with the style of your period property. While we use 21st-century window technology to make your home more energy-efficient and ensure our work lasts, none of the work we do will distract from the beauty of your home.
Take a look at Chameleon's past projects. You can see that our work breathes new life into the windows of our client's beautiful homes but never takes away from the charm the property once had. We can bring your windows back to life (they will look just as they did when they were first installed into the home). But by using modern window technology and the best materials available to us, our restoration work not only looks great but performs fantastically for years to come.
You should choose Chameleon for your window restorations because we want the same outcome as you. We want your property to be protected from temperature changes and draughts, but, most importantly, for the character of your home to be just as it was before we arrived.
Sash window double glazing in Sevenoak
Many window companies rip out old sash windows and replace them with uPVC or aluminium windows that never look quite right in a period property. Chameleon decided long ago that this wasn't the route we wanted to take.
We want to restore sash windows to their former glory and make them as energy efficient as new double-glazed sash windows. To do this restoration work to windows can take a bit more time, but we feel the additional work is worth it.
A period home must have period windows and not replica period windows. True wooden window frames have been in the home since it was first built. We say no to sash window replacement because we feel there is no replacement for these windows that will ever look as good as the original.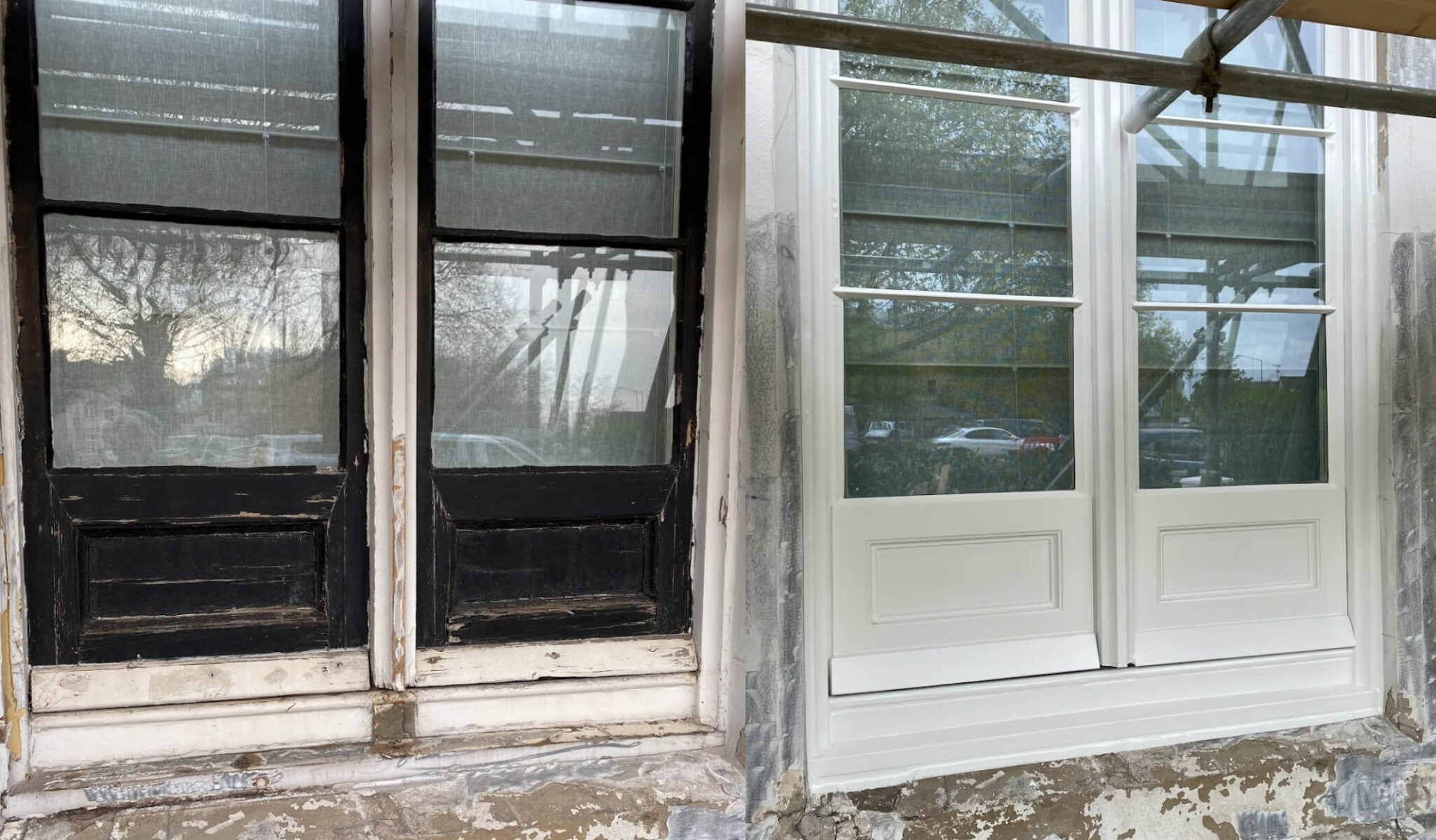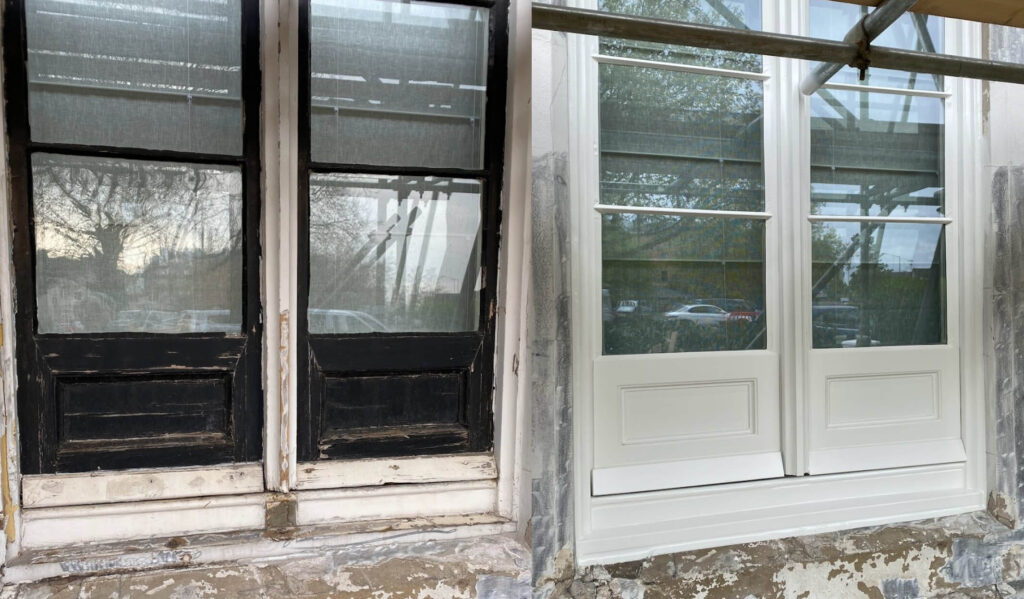 Improve the energy efficiency of your existing single-glazed windows
Our window restoration services can greatly improve the efficiency of your home. During our restoration of sash windows, we can install vacuum-sealed double glazing. This is slim-profile double glazing that doesn't affect the operation of the window with the right weight adjustments.
However, combining this glazing technology with good quality draught-proofing can greatly improve the energy efficiency of a period home.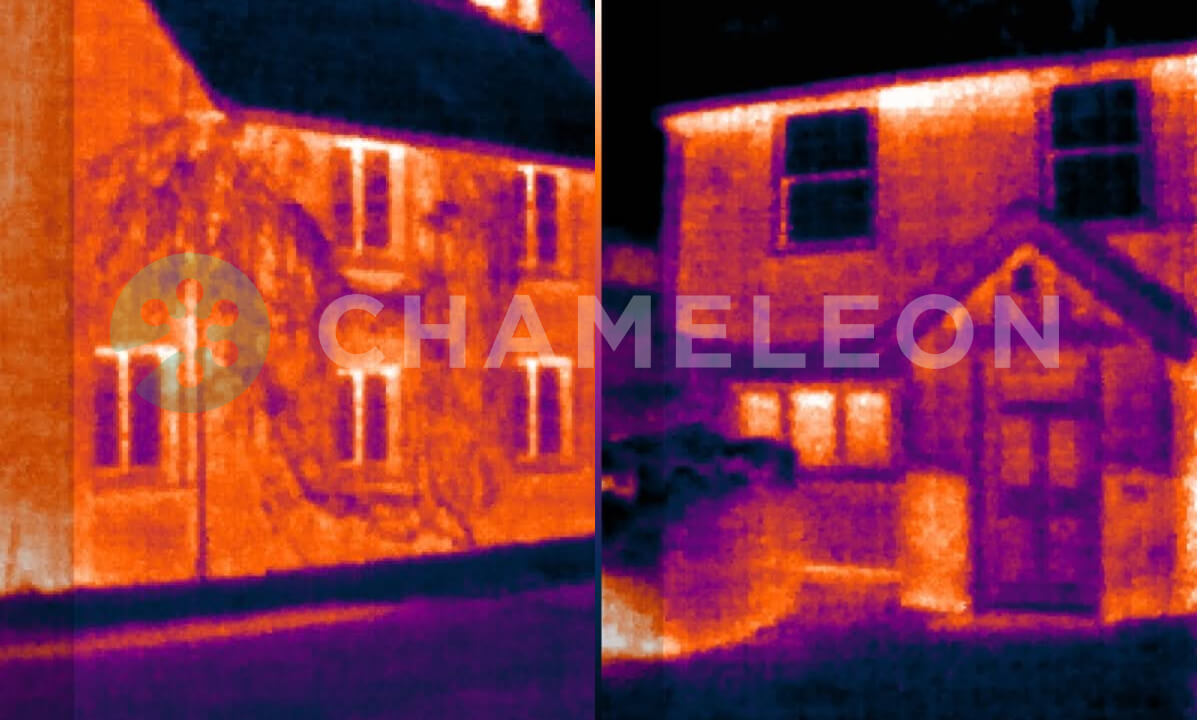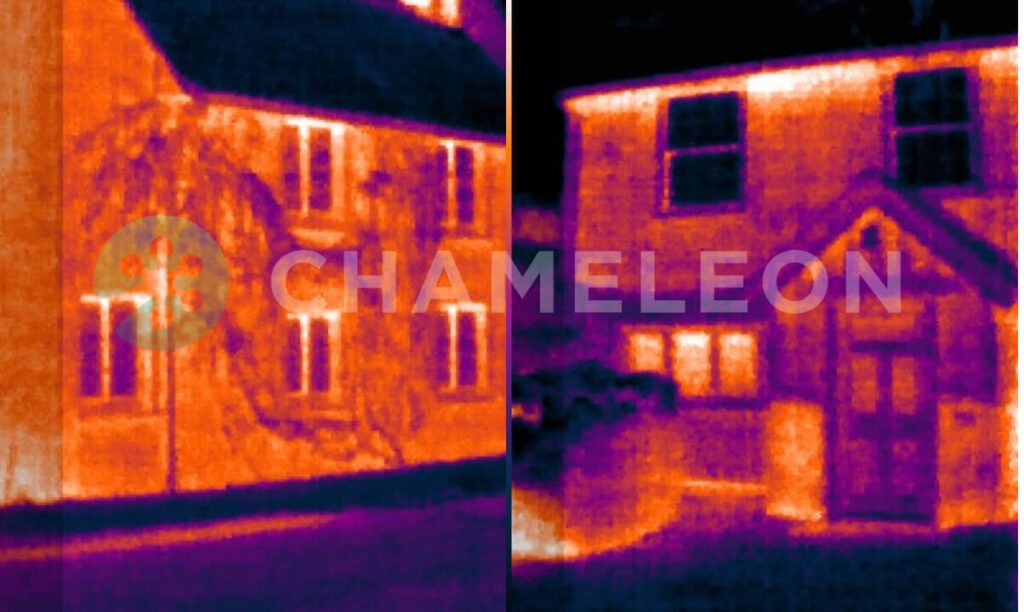 Read more
A standard single-glazed window has a U-value of about 5.8. The double glazing we install into sash windows has a U-value of 0.7. U-value is a measure of heat transferred through a window.
The higher the number, the more heat passes through the window. The double glazing we retrofit into sash windows has the same energy efficiency as triple glazing. So it can save you money, yet doesn't change your home's appearance.
Sash windows refurbishment in Sevenoak
Chameleon is the best window restoration service in Sevenoaks. We have all of the window repair and restoration services you need. So, whether you have wooden casement windows or beautiful sash windows in your period home, we can bring them into the 21st century using the best window glazing technology on offer without changing the style.
For more info about sash windows restoration services in Sevenoak, please call Chameleon today.